"AKLL is a deconstructed rom-com, a techno musical, that dissects the Western notion of 'true love' from within; blending guilty pleasures with critical thought, cringe with catharsis, and alienation with raw emotion. Through the mantra nothing is universal, the performance invites the audience on a journey in a world of augmented reality, intimidating intimacy, deconstructed clichés, divorced body parts, heartfelt electronic music, and love tirades. 
​CuntsCollective delves into the Euro-centric and American-influenced heteronormaitive ideals of love, unraveling the social norms, gender roles, structures, and hierarchies, perpetuated by popular culture with equal measures of compassion and auto-irony."
CuntsCollective
The performance is accompanied by audio-reactive and midi-controlled "kitschy-glitchy" live 3D visuals. I designed in TouchDesigner, primarily based on 3D scans of the performer's naked bodies, to act as their digital avatars on stage. The visuals use pre-rendered footage of (poorly!) rigged animation created in Blender and generative visuals rendered live in TouchDesigner. To emphasize the cognitive dissonance of the characters on stage, I fully embraced the uncanny potential of "bad" computer graphics, creating a visual backdrop of animation rife with clipping, disjointed anatomy, and glitches. 
For more information on the show, visit
cunstscollective.com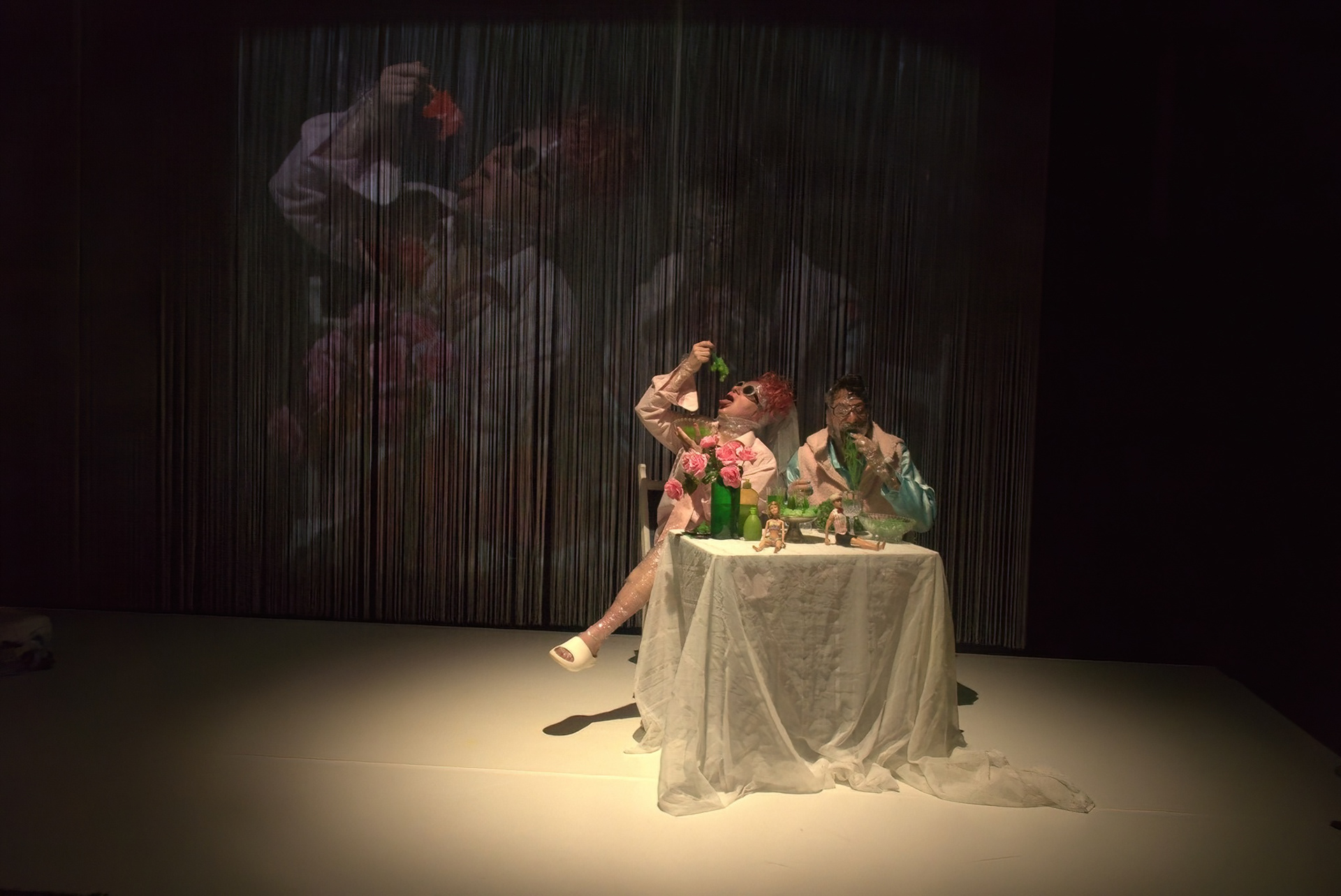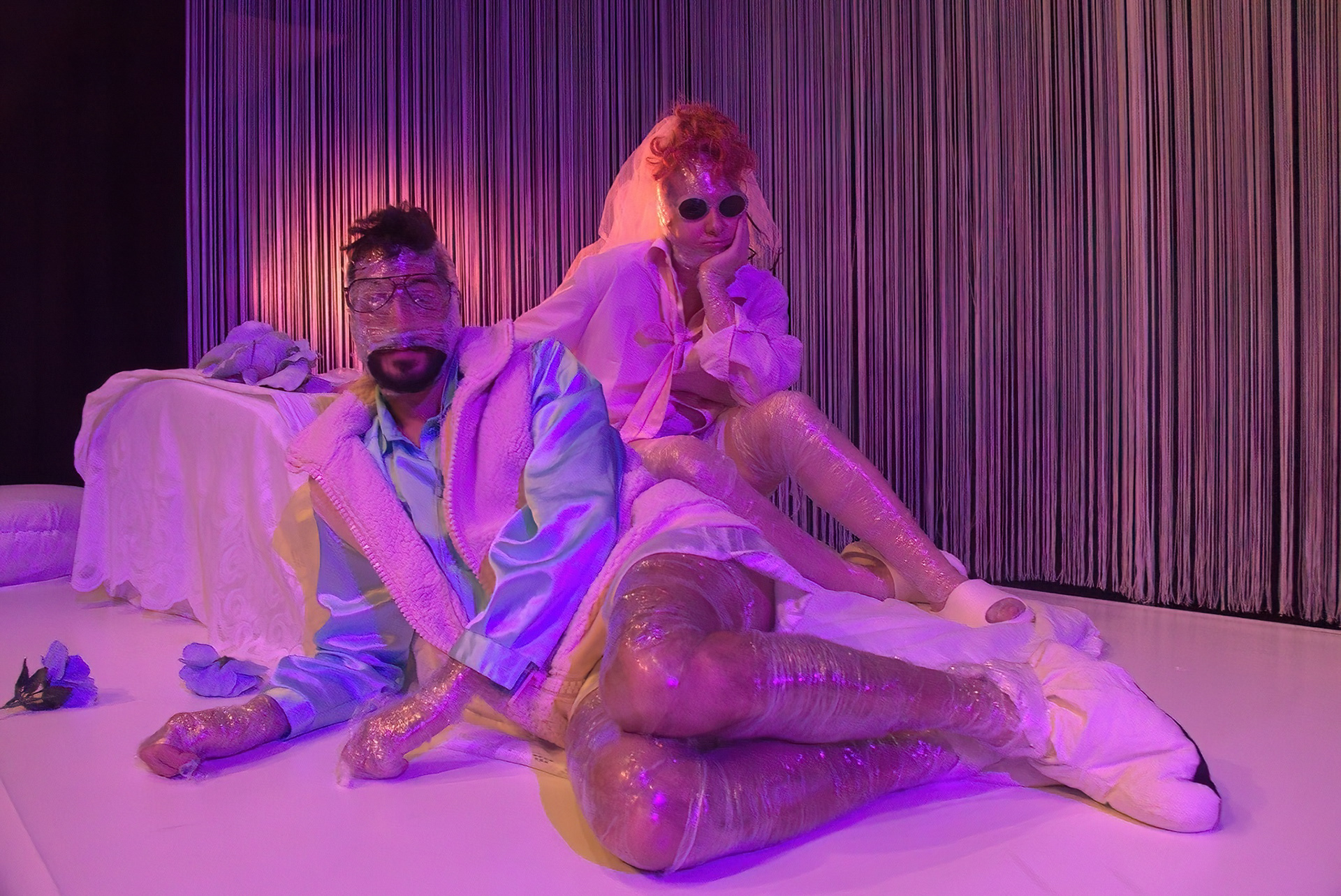 Credits
Director
 Karoline Clasen Holland



Choreography


Siri Maj Knutsen



Performers


Tone Haldrup Lorenzen
 Daniel Paiva de Miranda



Sound Design & Music


 Zack Christ



Multimedia Artist
Imre Mark Petkov



Lighting Design & Video Artist
Naia Burucoa